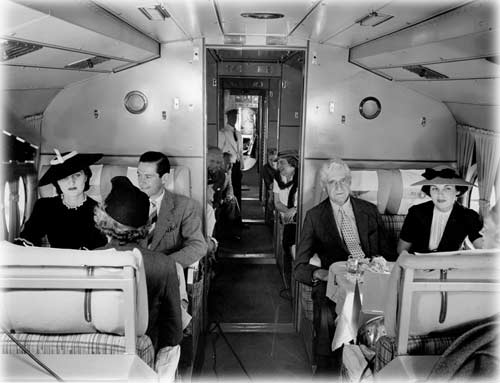 The day has finally arrived. This morning I depart from the District of Columbia to the island of Anguilla, where I will play personal chef to a family reunion of 33 persons for the week.
A special airliner, one of the original Pan Am turboprops, has been chartered for our convenience. The only hitch: you have to dress in 1940s attire--coat and tie for the gents, no less. I don't know how comfortable this is going to be on Anguilla, where the temperature when you wake up in the morning starts around 80 degrees. Thankfully, the average doesn't climb much higher than 87 in the heat of the day, or so I'm told.
Our plane will be landing on St. Martin where I then hire a taxi for a ride to the other end of that island to catch a ferry to Anguilla. Apparently, the ferry to Anguilla is about a half-hour trip over the azure seas of the Caribbean. Once there, I will be very close to my final destination, a pair of gigantic villas with numerous bedrooms and fresh water pools.
I have no idea what to expect of the kitchen accomodations. My assignment is to plan menus, hunt for provisions and
put dinner on the table each evening. If there is any time leftover, I will be searching for the nearest internet cafe so that I can keep you and yours apprised of the goings on down there. I do not--repeat, do not--expect this to be a vacation. No swimming or beach lounging for me. No pina coladas, no sun tanning. It's just work, work, work.
One question: Are they allowing sunscreen on the plane these days?