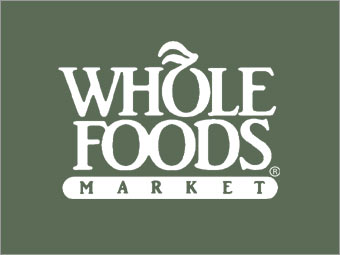 First it was the Israeli couscous, then the whole wheat couscous. Today I trekked down to Whole Foods for a small quantity of ground coriander and found the entire display of bulk spices had disappeared.
Used to be there was a shelving unit near the food supplements stocked with big jars of all kinds of
commonly
used spices--cinnamon, cumin, allspice, fennel seed, mustard seed. You just scooped what you needed into a small plastic bag and rang it up at the cash register.
There were distinct advantages to this system: you only took as much spice as you needed, so it didn't have to sit on a spice rack at home going stale. And you didn't waste the glass jar, plastic lid, labels and whatever other packaging normally comes with spices from the typical spice aisle.
That, at least, used to be one of the attractions of going to Whole Foods, something that set the
eco
-grocer apart from other purveyors. But now the bulk spices are history, replaced by health books or something. There's no indication the spices were ever there.
"People found out that if they bought less than a quarter-pound they didn't have to pay for it," said one of the clerks, meaning the spices didn't weigh hardly anything in small quantities, so they didn't register on the scale at checkout. The cashiers would panic for a minute, then simply toss the spice bag in with your other groceries, gratis.
"We were losing tons of money, and I think we're one of the last stores to get rid of it," the clerk said.
I suppose it would have been too much trouble to devise some other system so that customers could still purchase the spices they needed--and only what they needed, without the packaging--and pay for them as well. It does make a shopper feel like a bit of a nobody when these changes occur overnight, without any notice--like falling off a cliff where there used to be a road. Don't we deserve at least a bit of
signage
, a little crumb of info?
Call me naive for thinking there must be a better way...